We understand and respect the time and effort authors put into creating a manuscript. It is with that same care and consideration that we've developed a collaborative book translation process.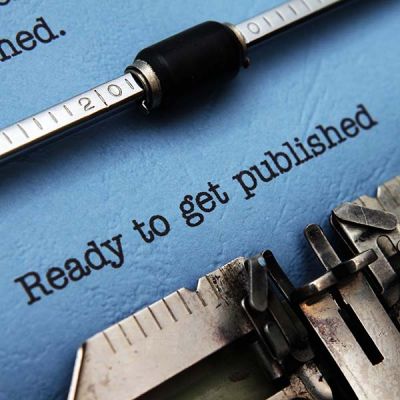 Collaboration
We welcome author participation, from outline to linguist vetting through to word choice and proofreading, dependent on the Author's needs, requirements, and schedule.
We consider our Book Translation as a sidebar process with the creation of the final publication. The team is privileged to work with Authors and publishing houses, to help books to find an even larger multilingual audience.
Linguist Sourcing
We recruit new translators through referrals, the American Translators Association, international language organizations, inbound requests, outbound inquiries, and through industry conferences and events.
Translator Qualifications, Specializations, and Certifications
When you commit to a project, you do so with the confidence that the translator assigned has been admitted via a thorough and comprehensive recruitment process. Linguists can be validated with background checks and pre-screened to confirm their language proficiency, sector expertise, education, work experience and professional certifications and associations.
As members of the American Translators Association (ATA), the Society for Editing, and other industry organizations, we are committed to following the policies and procedures of these organizations.
Process
1. Initial consultation with Author
2. Signing of a Non-Binding Agreement
3. Submission of sample pages or full manuscript
4. Assignment of project manager, creation of template outlining process, with dates and quotes
5. Style guide created in consultation with Author
6. Initial matching process to linguists by Translation Sourcing
7. Sharing of 1-5 linguists along with their resumes and other information, including specializations, with Author Requests for additional information from linguists in review: samples, references and sample translation of several sentences or paragraphs by linguist
8. Selection(s) by author with project manager for interview and interviews set up on calendar along with attendance by Project Managers
9. De-brief conference with resident language expert and PM team,
10. Primary translator(s) selected, along with editing & proofreading team
11. Team Kickoff Meeting: Setting up of meeting dates, as needed, delivery key points, schedule, and style. Meetings scheduled between author and translation team to discuss items such as word choice, sentence questions, and style checks and any requirements for target audience focus groups
12. Template maintained by Project Manager on all linguists and schedules, terminology and sentence/word choices and/or options
13. Primary Delivery of translated manuscript
14. Review by 3rd Party linguist for proofreading and translation questions and/or comments
15. Non-discretionary edits made in parallel
16. Meeting with 3rd Party reviewer, Primary linguistic team, Project Manager, and Author to discuss preferential options including alternative words, sentence and paragraph, with follow-up communication as needed
17. Updated Delivery of translated and proofed manuscript, and if requested by Author, second review by 3rd party linguist (same or alternative translator)
18. Review of comments by Author and linguistic team
19. Delivery of Final Translated Manuscript
LANGUAGES: TIERS
How many languages do you work with?
We regularly provide services in more than 250 languages. If we can find qualified, dedicated, native-speaking translation professionals to provide services in a language, we will include that language in our roster.
Most of our projects are in the top 30-100 languages spoken in the world. However, we do work in many others from time to time, and have extended resources and partners to fulfill these requests. There are roughly 6,000 spoken languages in the world and we will go out of our way to secure a linguist for the language that you need. We want you to try and stump our translation team!
LANGUAGE TIER 1
FRENCH
PORTUGUESE
RUSSIAN
SPANISH
LANGUAGE TIER 2
ARABIC
BOSNIAN
CANTONESE
CHINESE
CZECH
GERMAN
GUJARATI
HINDI
ITALIAN
MANDARIN
ROMANIAN
SERBIAN
UKRAINIAN
LANGUAGE TIER 3
AFRIKAANS
ALBANIAN
AMERICAN SIGN LANGUAGE (ASL)
AMHARIC
ARMENIAN
AZERBAIJANI
BENGALI
BISLAMA
BULGARIAN
BURMESE
CATALAN
CHEROKEE
CROATIAN
DANISH
DARI
DUTCH
ESTONIAN
FARSI
FILIPINO
FINNISH
GEORGIAN
GREEK
HAITIAN CREOLE
HEBREW
HMONG
HUNGARIAN
ICELANDIC
INDONESIAN
JAPANESE
KANNADA
KAREN
KAZAKH
KHMER
KINYAWANDA
KOREAN
KURDISH
LAO
LATIN
LATVIAN
LITHUANIAN
MACEDONIAN
MALAY
MALAYALAM
MARATHI
MONGOLIAN
MONTENGRIN
NEPALI
NORWEGIAN
PASHTO
POLISH
PUNJABI
ROMANIAN
SAMOAN
SHONA
SLOVAK
SLOVENIAN
SOMALI
SWAHILI
SWEDISH
TAGALOG
TAIWANESE
TAMIL
TELUGU
THAI
TIGRINYA
TURKISH
TURKMEN
URDU
UZBEK
VIETNAMESE
Contact Us
Need help figuring out what kind of translation work you need? Want more information about specific contracted services? Call us.
Monday-Friday, 9am to 5pm ET. 1.877.512.1195
Machine vs Human
We only work with human translators and interpreters because language is a person-to-person art. The nuances, slang, and cultural considerations that might be in your text needs to be considered in the target language.
If, however, you require that your materials are first machine translated, we can support your request with either Trados or MemoQ, both CAT tools which we have access to and work within for project management and translation memories. Our human translators and proofreaders would then complete the post-editing process.
Additional Services
We also offer Communication Access Realtime Translation (CART) services, and voice-overs and dubbing production. Contact us for more specifics on these additional services.
From one language to another, we'll help.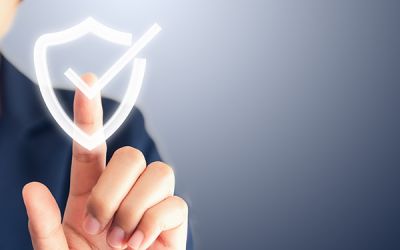 Contact us
Newsletter
Sign up for our monthly newsletter!