We Are Your Bridge
From one language to another, we'll help.
We provide a simple approach designed to help you order a translation into one of over 250 languages.
Most translations are completed within 1-5 days, based on an average of six pages, dependent on language.
250+ Languages
Business and Personal Document Translations
You can feel confident in our experts, to get your translation done correctly. We can also provide notarization services and certifications before delivery.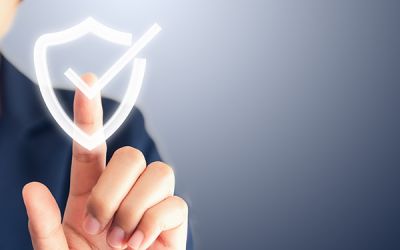 Linguist Sourcing
We recruit new translators through referrals, the American Translators Association, international language organizations, inbound requests, outbound inquiries, and through industry conferences and events.
Translator Qualifications and Certifications
When you commit to a project, you do so with the confidence that the translator assigned has been admitted via a thorough and comprehensive recruitment process. Linguists can be validated with background checks and pre-screened to confirm their language proficiency, sector expertise, education, work experience and professional certifications and associations.
As members of the American Translators Association (ATA), the Society for Editing, and other industry organizations, we are committed to following the policies and procedures of these organizations.

*Pricing may vary based on languages
LANGUAGES: TIERS
How many languages do you work with?
We regularly provide services in more than 250 languages. If we can find qualified, dedicated, native-speaking translation professionals to provide services in a language, we will include that language in our roster.
Most of our projects are in the top 30-100 languages spoken in the world. However, we do work in many others from time to time, and have extended resources and partners to fulfill these requests. There are roughly 6,000 spoken languages in the world and we will go out of our way to secure a linguist for the language that you need. We want you to try and stump our translation team!
LANGUAGE TIER 1
FRENCH
PORTUGUESE
RUSSIAN
SPANISH
LANGUAGE TIER 2
ARABIC
BOSNIAN
CANTONESE
CHINESE
CZECH
GERMAN
GUJARATI
HINDI
ITALIAN
MANDARIN
ROMANIAN
SERBIAN
UKRAINIAN
LANGUAGE TIER 3
AFRIKAANS
ALBANIAN
AMERICAN SIGN LANGUAGE (ASL)
AMHARIC
ARMENIAN
AZERBAIJANI
BENGALI
BISLAMA
BULGARIAN
BURMESE
CATALAN
CHEROKEE
CROATIAN
DANISH
DARI
DUTCH
ESTONIAN
FARSI
FILIPINO
FINNISH
GEORGIAN
GREEK
HAITIAN CREOLE
HEBREW
HMONG
HUNGARIAN
ICELANDIC
INDONESIAN
JAPANESE
KANNADA
KAREN
KAZAKH
KHMER
KINYAWANDA
KOREAN
KURDISH
LAO
LATIN
LATVIAN
LITHUANIAN
MACEDONIAN
MALAY
MALAYALAM
MARATHI
MONGOLIAN
MONTENGRIN
NEPALI
NORWEGIAN
PASHTO
POLISH
PUNJABI
ROMANIAN
SAMOAN
SHONA
SLOVAK
SLOVENIAN
SOMALI
SWAHILI
SWEDISH
TAGALOG
TAIWANESE
TAMIL
TELUGU
THAI
TIGRINYA
TURKISH
TURKMEN
URDU
UZBEK
VIETNAMESE
Contact Us
Definitions
CERTIFIED: A certified translation is best for immigration needs (within the U.S.), standard translation needs, and personal documents like contracts or bank statements.
NOTARIZED: A notarized translation is a certified translation, with the extra layer of notary insurance. If you're submitting information to educational entities (diplomas, school transcripts) or to international government agencies (DMV documents, general court documents such as wills and divorce papers, or international immigration papers), the peace of mind a notarized translation provides is worth it.
BUSINESS: Business translation is priced per word instead of per page, as business translations aren't always standard documents, but webpages, presentations, marketing materials, brochures, product descriptions and instructions, etc.
Machine vs Human
We only work with human translators and interpreters because language is a person-to-person art. The nuances, slang, and cultural considerations that might be in your text needs to be considered in the target language.
If, however, you require that your materials are first machine translated, we can support your request with either Trados or MemoQ, both CAT tools which we have access to and work within for project management and translation memories. Our human translators and proofreaders would then complete the post-editing process.
Additional Services
We also offer Communication Access Realtime Translation (CART) services, and voice-overs and dubbing production. Contact us for more specifics on these additional services.
Contact us
7815 N Dale Mabry Hwy
Tampa, FL 33614

US: 1.877.512.1195
Intl: 1.615.866.5542
Fax: 1.615.472.7924
Newsletter
Sign up for our monthly newsletter!