We Are Your Bridge
From one language to another, we'll help.
We offer consistent, accurate and fluent multilingual business-to-business communication for US organizations dealing with non-English or English as a second language populations. Translation involves more than just a literal word-for-word translation; it requires the ability to match the tone and context of the original piece to the target language. With that as a requirement each of our linguists are carefully vetted for their educational background, technical proficiency, and professional experience.
Business Document Translations
You can feel confident in our experts, to get your translation done correctly. We can also provide notarization services and certifications before delivery.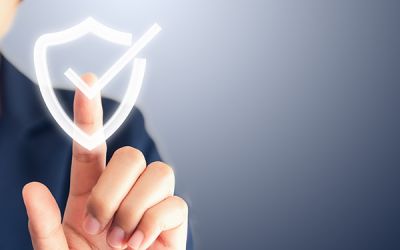 Why do US companies and organizations choose TB Alliance?
3,000 linguists specializing in over

250

language combinations

Sector specialization in addition to linguistic expertise

A focus on consistency using terminology databases and translation memory tools

Access to File Engineers and Desktop publishers to provide publication-ready content

Translation and editing of original graphics files prior to DTP work

Video, audio and animation voice-over and subtitling

Full linguistic review post translation and DTP work, to include expansion and contraction checks and ensuring all content is in the correct place

Member of the ATA
LANGUAGES: TIERS
How many languages do you work with?
We regularly provide services in more than 250 languages. If we can find qualified, dedicated, native-speaking translation professionals to provide services in a language, we will include that language in our roster.
Most of our projects are in the top 30-100 languages spoken in the world. However, we do work in many others from time to time, and have extended resources and partners to fulfill these requests. There are roughly 6,000 spoken languages in the world and we will go out of our way to secure a linguist for the language that you need. We want you to try and stump our translation team!
LANGUAGE TIER 2
CHINESE, FRENCH, GERMAN, ITALIAN, PORTUGUESE, RUSSIAN, THAI
LANGUAGE TIER 3
BOSNIAN
BULGARIAN
CROATIAN
DUTCH
HEBREW
HUNGARIAN
JAPANESE
KINYARWANDA
KOREAN
POLISH
ROMANIAN
SERBIAN
SLOVAK
SLOVENE
TAGALOG
TIGRINYA
TURKISH
UKRAINIAN
LANGUAGE TIER 4
ALBANIAN
AMHARIC
ANUAK
ARABIC
ARMENIAN
BENGALI
BURMESE
CAMBODIAN
CZECH
DANISH
ESTONIAN
FARSI
FINNISH
FLEMISH
GEORGIAN
GREEK
GUJARATI
HAITIAN CREOLE
HINDI
HMONG
ICELANDIC
INDONESIAN
KAREN
KAYA
KAZAKH
KHMER
KURDISH
LAO
LATVIAN
LITHUANIAN
MACEDONIAN
MALAY
NEPALI
NORWEGIAN
PASHTO
PUNJABI
RUNDI
SOMALI
SWAHILI
SWEDISH
TAMIL
TELUGU
WHAI
URDU
UZBEK
VIETNAMESE
WELSH
YAO
YIDDISH
ZUL
Contact Us
Need help figuring out what kind of translation work you need? Want more information about specific contracted services? Call us.
Monday-Friday, 9am to 5pm ET. 1.877.512.1195
Legal Translations
TB Alliance has been providing language support to the Legal industry in the United States for over 20-years. Our Project Managers are experienced in providing support services working with Corporate and Immigration Lawyers, In-house Counsel, and Legal Support Teams. We respect the sensitivity of the content we translate, and deliver accurate and official translations to your timelines, working with a carefully selected number of in-country certified legal translators.
At TB Alliance we respect the integrity of the content we translate, and work to exacting data security protocols.
Machine vs Human
At TB Alliance we pride ourselves on being sensitive to cultural nuances and always look for fluency and consistency in terminology, syntax, and style. If appropriate to a project, we also embrace the use of Computer-Assisted- Translation tools (CAT) as part of our workflows. When using CAT tools, a final linguistic review of content is always by a human translator and editor.
Additional Services
We also offer Communication Access Realtime Translation (CART) services, Video, Audio and Animation voice-over and subtitling.
Contact us
Headquarters
7815 N Dale Mabry Hwy
Tampa, FL 33614

New York Office
1412 Broadway, #2118
New York, NY 10018

US: 1.877.512.1195
Newsletter
Sign up for our monthly newsletter!